Our Wizard Z9000 is used for all of our mat cutting.
It provides a diverse set of creative capabilities, including debossing, decorative pen lines, cut vinyl embellishments, and it can even create custom boxes and protective frame corners.
If you have a decorative mat opening design in mind, we will work with you to create it!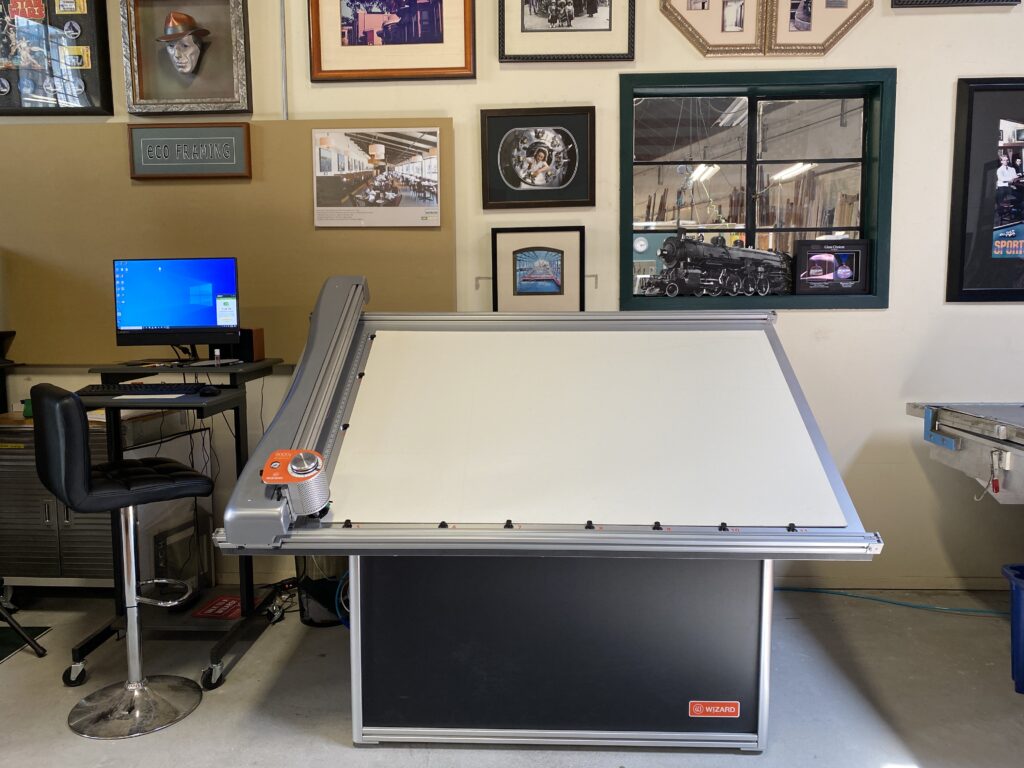 Wizard Overview – scroll through to midway to see applications (best to turn off sound :))