Google Reviews
8 reviews on
Yelp Reviews
Most helpful 3 reviews are displayed – click to see all
___________________________
Other Reviews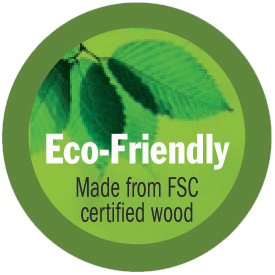 Quality, Selection, Customer service, Environment
Thank you for working with me to select frames for my art. I can't wait to see the finished product!
Laurel D
Oakland
12/30/2021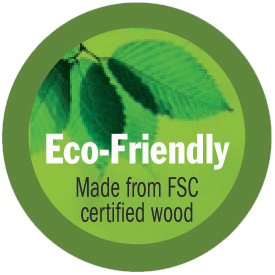 Quality, Selection, Wait time, Other, Customer service, Environment
I appreciate working with Eric to choose the right frames and mats for the prints, photos, and paintings I bring to Eco.
George S.
10/6/2021
Can't speak highly enough of this company and Eric's professionalism and attention to detail! I got a newspaper clipping framed for my husband for our anniversary and Eric did it in a few days and really took the time to listen to my ideas but also offer professional guidance. The finished product is exactly what I wanted and we love that it'll be a treasured piece of our home. Highly recommend eco framing and I'm literally looking for other things to frame! The shop is like a museum and they have beautiful pieces for sale and for inspiration.
Semuteh F.
San Francisco
7/18/2021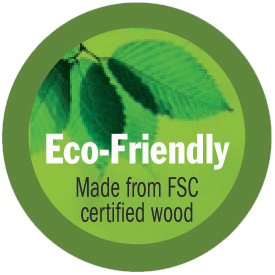 Thank you Eric and Eco Framing for an amazing experience and fantastic work to save some of the wonderful experiences with my heart dog, Izzy!
Susie A.
San Leandro
6/22/2021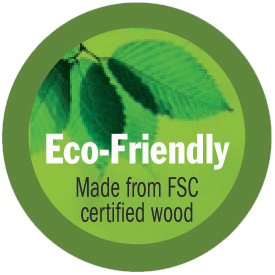 I am so glad we discovered Eco Framing! Ever since the pandemic, we have been trying to support local businesses whenever possible. After the recent earthquake, a large picture fell off our wall and the glass shattered. I went to Eco Framing and Eric was just amazing! The frame itself had separated at the corner and Eric repaired and reinforced that area. He recommended two options for replacement glass and demonstrated each option on my painting. He cut the glass, repaired the frame, put the dust cover and hanging wire back on the frame all while I waited. Talk about fast, efficient service! He even gave me better quality hooks and nails so this wouldn't happen again! This place has state-of-the-art equipment, including a computer-based mat cutter for precision service. They are extremely well-stocked for ALL framing needs. I will never again go to a chain framing store.
Mary C.
San Leandro
6/30/2021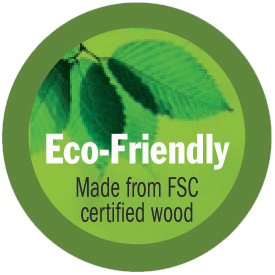 I have to admit I was a little intimidated when I saw the website. They've worked with some impressive clients and exquisite pieces. Would my simple and eclectic pieces collected during my travels over the past 25 years and some photos of my family be a bit beneath them? No way! Eric made me feel very welcome, treated my pieces with care and respect. Accommodated my schedule. He made excellent recommendations that made the pieces work cohesively and joyous. Three pieces are now my background during my zoom calls and without exception people compliment me. I have no hesitation recommending EcoFraming and Eric.
Sunita I.
Oakland
5/15/2021
Wow! Bennett, Helen and Eric transformed our art and took it to the next level! Bennett told me that the frame is the stage on which the art performs. Well, they built beautiful stages for three original serigraphs and accented the pieces in elegant frames that take your breath away.
They provided thoughtful suggestions and didn't cut corners (figuratively) special ordering a unique matte board instead of just selling me what was in stock– which was likely good enough… but not good enough for their high standards!
They also framed our daughters' artwork– nothing will replace the look in my girls' eyes when they saw how "professional" their art looked.
They also crafted a large beveled mirror built to fit our space with a unique custom fame and extra secure z-bar hanging system. The mirror created the sense of openness and flow– all without knocking down any walls.
Best of all its nice to know that they use all eco-friendly materials! Worth every penny.
Would highly recommend Eco Framing for anything from kids' art to high art and everything in between!
Rafael Y.
Montclair, Oakland
March 2021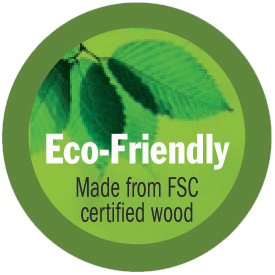 I had some very high-quality framing done at Eco Framing in Oakland. The master designer/owner is Bennett Hall at 510-338-6160. The shop manager who helped me select the Ramesh at no charge and he made the frames quite perfectly!!is Eric at 510-338-6180 755 Apple St. What is unusual about them is they have a 5000 square-foot warehouse that is fully stocked with a huge variety of quality framing materials so that you do not have to wait for them to order the materials and the framing can be done quite quickly. They also offer a great discount if you choose materials that are already in stock. It is a Green company and they are trying to incentivize the customers to use materials in stock and not cause extra carbon Waste.
Debbie R.
Oakland
11/1/2020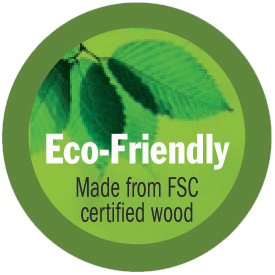 I was in the process of selling my home and needed to have a few pictures reframed. 3 were of a set and Eco Framing staff provided excellent guidance in a frame that was on hand and that would compliment the prints. The fourth item was a collection of moths that had been framed and the original had been broken. They surpassed my expectations in providing several frames that would work and advising on the one that I ultimately chose and am extremely happy with. A high-end stager offered to buy it off of me after seeing the house and the picture. They were quick and reasonably priced and I highly recommend them
Steve K.
Oakland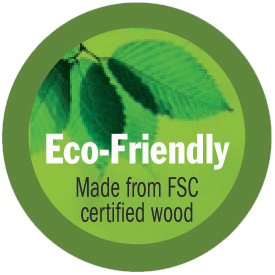 Eric always is helpful and knowledgeable. His frame recommendations were good, and he helped me make choices that were great for me, as he always does.
G. S.
9/30/2020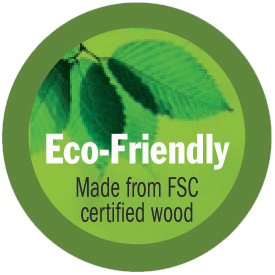 Eric is knowledgeable and helpful. I am so happy to have found him for all my framing needs. I highly recommend him!
Dee-Anna R.
7/25/2020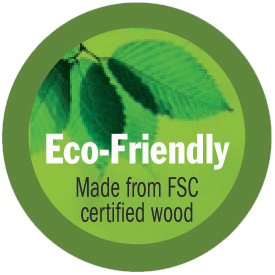 My grandfather grew up in a small town in North-Eastern Germany. He was an accomplished illustrator, even as a teenager, and drew many political cartoons but he was forced to quit high school by the Nazis. After fleeing Germany, he worked as part of a group helping Jewish refugees escape Europe. Because many countries had a quota on refugees, they had to hire unscrupulous ship captains and bring the refugees in under cover of darkness. The group pretended to be a sea sports club so they could practice and people wouldn't be suspicious of the boats. Later in life, he would go back and draw many of his stories from that time. This is a drawing he made that depicts the Dora, which transported 480 refugees from Germany and Holland in August 1939.
Obviously, with an original hand-drawn illustration from my late Grandfather, I didn't want to give it to just anybody to frame. I had an idea for what I wanted, but Eric helped refine that idea and we were able to select a frame that complemented the drawing without overshadowing it. He was also able to explain the different types of glass that could be used and how they helped preserve it. I have never gotten this kind of service from a large chain and I could not be happier with the result.
Crazily enough, we are actually in the middle of moving right now, but once things settle down again, I have some posters I've wanted to get framed for ages and I will definitely be bringing them by.
Michael M.
Oakland
6/7/2020
I've been coming to Eco Framing since I found them 1 ½ years ago. I've brought in a variety of pieces to be framed. Eric always is helpful, thoughtful, creative, and just plain nice. His suggestions for frames and styles show the pieces well, even when I was concerned going in, because a painting couldn't be matted and framed normally. Every time I've brought in a job, it was finished before the promised date, and the work is the best. All that and delightful music playing gently in the background. I recommend Eco to everyone, for any kind of art work!
George S.
Oakland
6/7/2020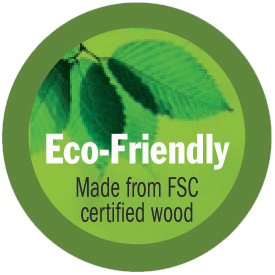 I had two pieces I had collected over the last year I wanted to get framed. I just by chance chose Eco Framing and couldn't be happier. They turned my two simple pieces into works of art with matting and framing. The expert spent 30-40 minutes with me picking out colors, patterns, etc. allowing me to make the choice while still giving expert advice. I ended up with two perfect pieces!! They also have great art for sale too. I will definitely be back.
James C.
Oakland
5/15/2020
Since moving to Oakland, we do all our framing at Eco Framing. From artwork large and small to mementos and degrees, they've done it all for us. Very quick turnaround, well packaged and ready to hang including wall hooks. They have a wide selection of frames and mattes and they have a keen eye for what will look best. I usually work with Bennet, Helen, or Eric and they all do exceptional work at a great price. I highly recommend!
Adele G., Artist & Art Gallery Owner in Sausalito,
Oakland
3/30/2020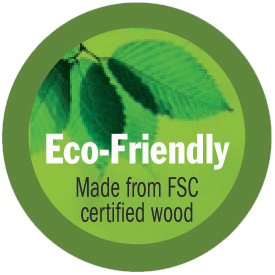 They do excellent work, are on time and answer any questions you may have. They are GREAT
Scott D.
Oakland
1/20/2020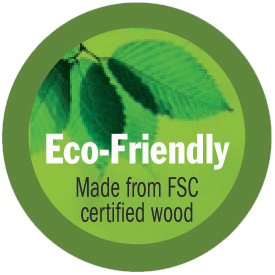 I recently went to Cuba and purchased an art piece that was painted on some kind of fabric canvas. When I came back home I wanted to frame the piece and stretch it with out damaging the edges or overalls piece. I found this place on Yelp and all of the positive reviews are beyond accurate. When I first arrived Eric worked with me and had me describe what it was that I was looking for. He was beyond patient and definitely took his time going through different options. They ended up finishing the framing for my piece sooner than expected and it turned out better than I had envisioned. They are fair with their pricing and beyond detail oriented when it comes to their work. I am so happy with the finished product and I would highly recommend Eco Framing.
Enabit G.
Oakland
9/21/2019
I recently found an authentic Ting Shao Kuang limited edition unframed serigraph selling on Etsy for $9,275 less than his publisher's gallery was selling them, so natch I bought it. But then I had to figure out where to get the piece framed in Oakland. Enter Eco Framing and Eric their head framer. Eric was wonderful to work with – He has marvelous sensitivity to color, line, and shape. He made picking out the frame and matting a breeze. I am so happy with the end result! And the best part was not the excellent craftsmanship, super fast turnaround time, and great service: the total price was 40-50% less than other framers I have used in the past. I will always go back to Eco Framing for my framing needs!
Andrew D.
Oakland, CA
4/10/2019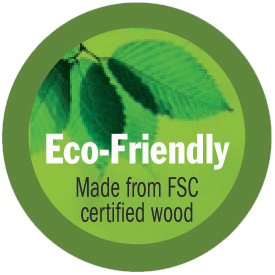 This was the first job I took to Eco Framing. My whole experience with Eric was great. His framing suggestions were creative, practical, and thoughtful. He's a joy to work with, and I will be back.
G. S.
San Francisco
10/28/2018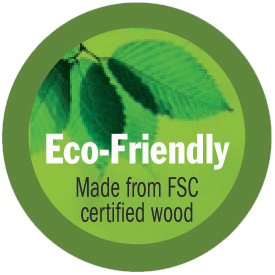 My first time at Eco Framing, and it was great. Eric was helpful, thoughtful, creative, and just plain nice. His suggestions for the frame I wanted will show the piece well, and I was concerned going in, because the painting couldn't be matted and framed normally. All that and some delightful blues playing gently in the background. I will be back!
George S.
10/23/2018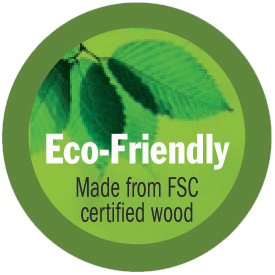 Eric always is helpful and knowledgeable. His frame recommendations were good, and he helped me choices that were great for me, as he always does.
G. S.
9/30/2020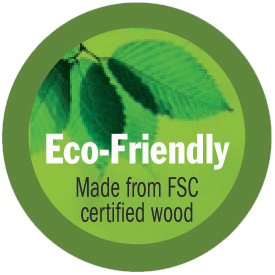 I always enjoy the process and very much like the finished product. Thanks!
G. S.
7/14/2020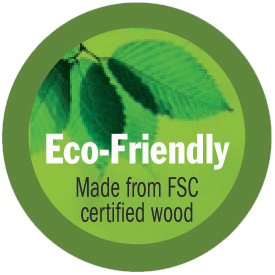 We have an original Brett Weston print that called out for a worthier mat and framing than it currently had. Bennett did a fabulous job of helping us pick just the right frame to show it off. He also suggested that we use an 8 ply mat and UltraVue glass, which just disappears leaving no reflections. The print now looks museum-worthy. We are very pleased with the result and highly recommend Bennett Hall and Eco Framing for personalized and quality framing.
Craig & Robin H.
Oakland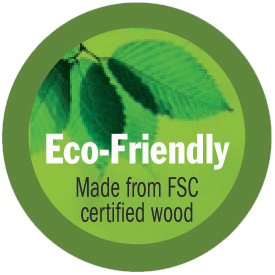 We recently relocated our Autobody shop and hired Bennett to print black and white photos of SF in the early years. They are beautiful! Every customer enjoys taking a trip down memory lane. The quality is superior and the price is extremely reasonable.
Jennifer M.
Oakland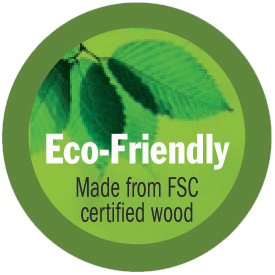 Very nice job with a great eye for design – they recommended perfect frames for the artwork. Framing was done in a timely fashion and the customer service was stellar.
Kasia E.
Oakland
2016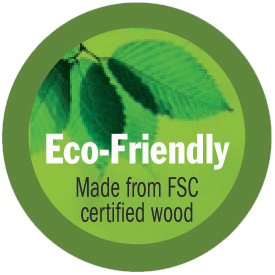 Eric Linville did a beautiful framing job of a precious friend of mines who recently passed. It was a gift for the family of my sweet friend who passed. They were in awe of the beautiful framing and how he organized the pictures of her. This will forever be cherished in their household thanks to Eric! I recommend his services 100%!!
sweetytweety1
2016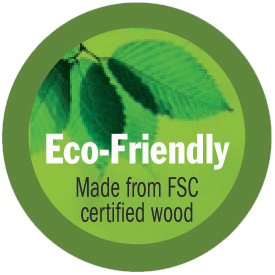 We had a small framing job, but Eco Framing gave it just as much care as a large one. We're very pleased with the results–the custom frames are perfect.
gene7175
2016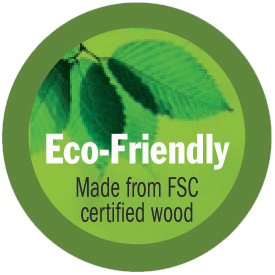 While my framing job wasn't large – only a single piece and I had a limited budget – Eric took the time to discuss options and really listened to what I wanted. Again, he made some suggestions that kept the cost down. On top of that, the job was done in just a few days! I was very happy with the result. It hang proudly on our walls and next time I need something framed I will head over to Eco-Framing!
Roger H.
Alameda
8/16/2014
Golden rule in life – you get what you pay for
I had some custom framing done with these folks, and hands down, the quality is second to none.
Also, if you are looking for some old school San Francisco images, these are the guys to come see.
Paul M.
Daly City
3/24/2014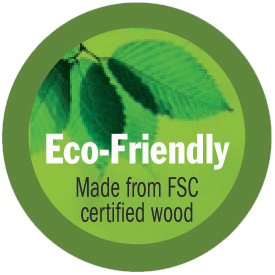 Bennett Hall of EcoFraming did outstanding work for my California home. I live in London with some months in Paris yet wish that I could find as fine a framer in either city. I should submit photos of the framing he did for me.
Jeannine A.
2013
"What can I say? These guys are simply the best framers in San Francisco. But they are much more than framing specialists, they are artisans and designers that understand how to make art POP and how to visually make your pieces fit any setting. It's like getting a design consultant for free.
And if you ever need anything for your office they can really give you a hand and not make it look like the typical industrial crap that you see in most business settings. The price is right and the workmanship is outstanding. They are the only framers I would ever work with.
Greg Kunin, President
Ola Loa
1/27/2011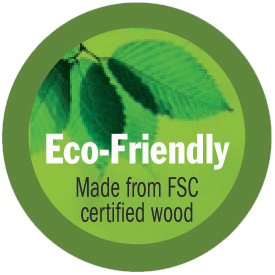 As someone who lives in the middle of everything in SF and walks absolutely everywhere, I was a bit daunted to get in the car and actually drive to a frame shop. But a friend tipped me off on this little gem of a shop, so I fired up the Accord Hybrid and off to Hunters Point I went. First, I have to give props to both Darren and Bennett who were extremely patient with me and my indecisiveness when presented with so many options. In the end, based on their knowledge, creativity and artistic eye, I went with their suggestions (I had several pieces that needed framing) and am so glad I did. The treatments are so unique and professional that I love showing them off to my friends and hearing the 'oohs and aaahs'. I've just dropped off another load of various prints for framing that I will be giving away to friends and family for Christmas. That's my shopping done this year.
Amy K.
Washington, DC
11/30/2010
"I hired Bennett and his company twice: First, to research and create an archive and photographic display to celebrate the 30th Anniversary of the opening of the Century Plaza Hotel in Century City and second, to research and create a photographic display for the dedication of "The Ronald Reagan Suite" in a 6,000 square foot suite which encompassed the enitre top floor of the Tower of the Century Plaza.
In both projects, Bennett and his team went above and beyod what was expected in doing extremely thorough research and creating very high quality pieces which were integral to the success of these projects. His team became passionate in the subjects of the projects and found images that were far beyond our expectations and created a very dynamic story to our exhibits. He was very skilled in recommending matting, framing and the over all look and display of the pieces to maximize their impact.
The images for the 30th Anniversary project told the story of the construction and significant events in the history of the Century Plaza. After their installation, there was no doubt that these images enhanced the guest experience at the hotel as there were always people looking at them in detail and following the story line as I would walk through the halls in my daily course of business. These images established a personality to the hotel and helped guests understand that they were enjoying a piece of history and a part of the glamour of the Century Plaza by staying there.
The Ronald Reagan Suite was dedicated by Nancy Reagan and she thoroughly enjoyed reviewing the displays on the walls and telling stories about the events depicted in them. This suite had served as part of the "Western White House" during President Reagan's second term and he and Mrs. Reagan were the firts guests to check into the Tower when it opened. The dedication was covered by CNN and many of the entertainment shows and on wire services and newspapers worldwide. Bennett worked closely with President Reagan's staff and the Reagan library to obtain images and to have all the images and copy approved before we completed the final pieces. His display depicted the many phases of the President's remarkable life from boyhood through college, his radio announcing days, acting career, SAG union President, Governor of California and, of course, two terms as U.S. President.
Both of these projects were very successful in large part to the hard work and passionate attention to detail of Bennett and his team." February 11, 2010
Top qualities: Great Results, Personable, Expert
Tim Groves
Director of Marketing
Century Plaza Hotel
Over the years, I have been in a number of Company buildings that were remodeled and redecorated and I can say honestly that I have never seen a finer job. What you have chosen has created a most relaxing and pleasant working environment for our people"
Bennett's judgment and artistry in the handling of such objects might well be described as "State Of The Art" and it is always a pleasure to work with him.
T. Carroll Wilson, Historian/ Archivist
Nestle Beverage Co.