Northern District of California • 2002 to Present
---
We produced community-focused art programs located throughout the
US District Courthouses in the Northern District of California. The program was degisned and producted by Business Image Group using images of the local community's history with detailed narratives. Hyper-resolution reproductions New Deal murals from Coit Tower and other locations have been added to the program after restoring and courthouse, now hanging in courtrooms in San Francisco and San Jose, and original Thomas Laman murals in the McKinleyville. The program is in public space, jury rooms, courtrooms and chambers.
Eco Framing handled picture framing including installations throughout regional courthouses—an ongoing project commenced in 2002.
See also: Services for Government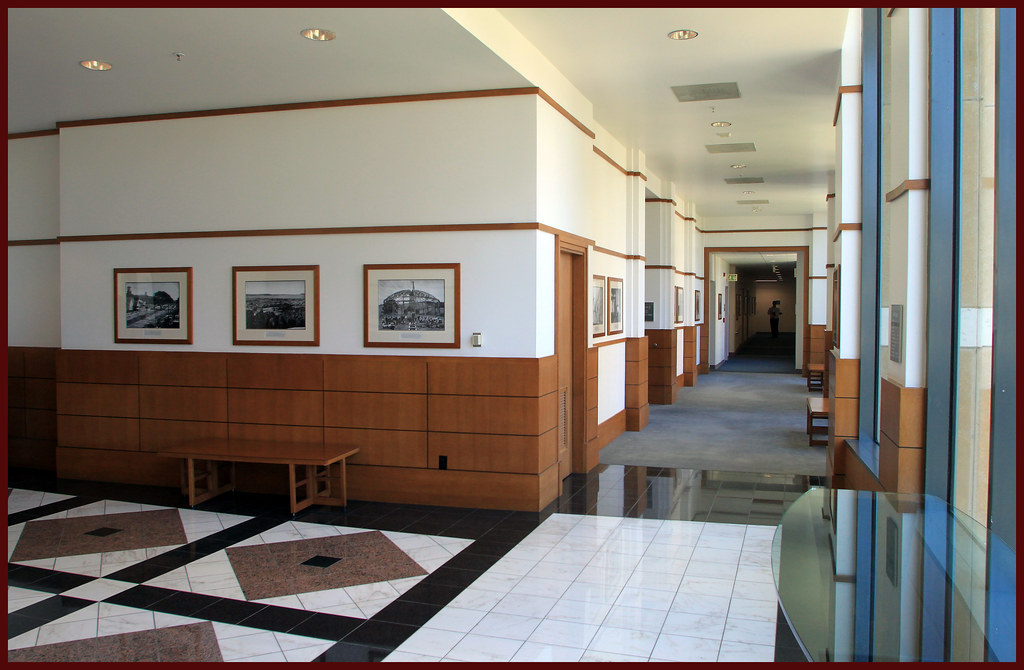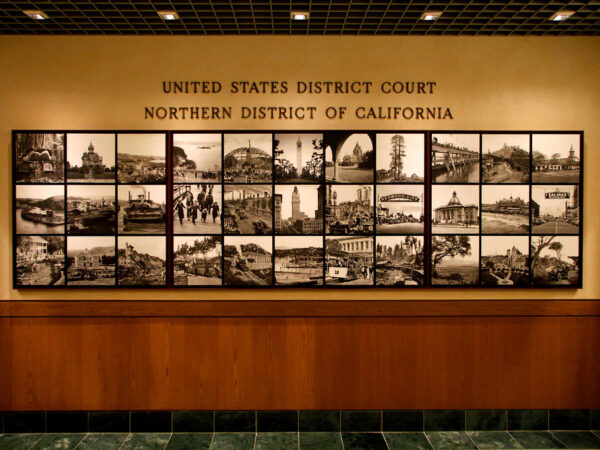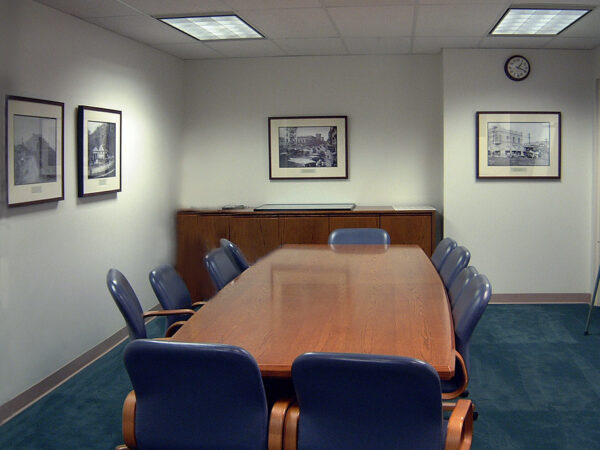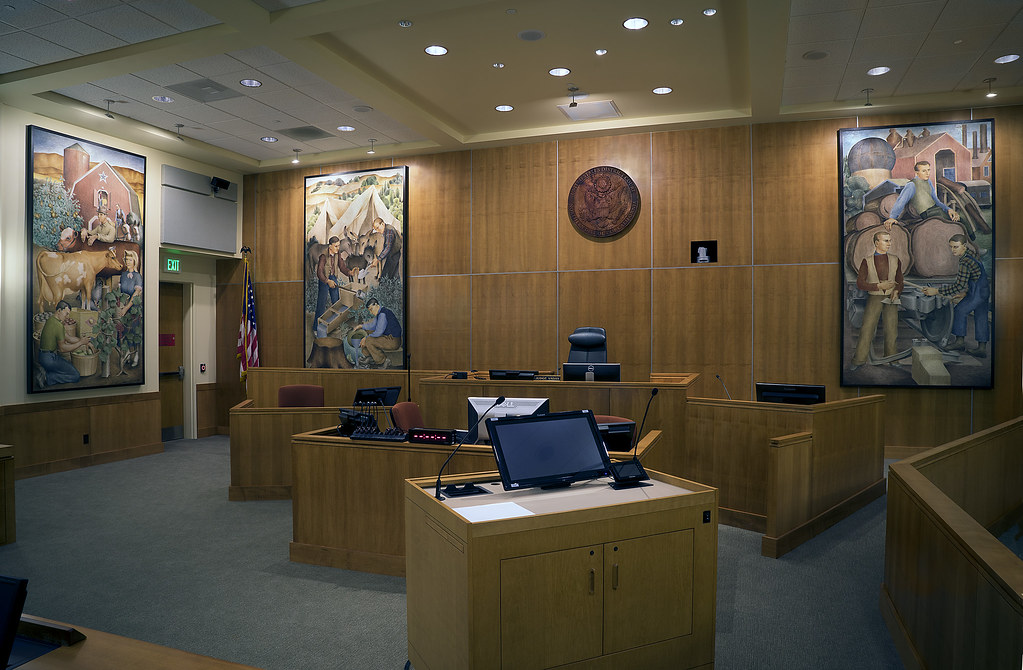 Hospitals and Clinics • 1998 to Present
Art programs for the Washington Hospital campus were created by Business Image Group using images of the local community's history and contemporary landscape. This approach was integrated with the organization's community centric brand strategy for healthcare. the content created for our programs is univerdsally drawn from the local areas history and contemporary landscape photogarphy.
Eco Framing produced all the framing and installations throughout the entire hospital over 24 years, culminating with the new Morris Hyman Pavilion Hospital in 2018. The picture framing uses US milled sustainable mouldings in Cherry and Maple by Larson Juhl
Eco Framing has been producing public, clinic and patient room projects for Washington Hospital beginning in 1998 including installation.
See also: Services for Healthcare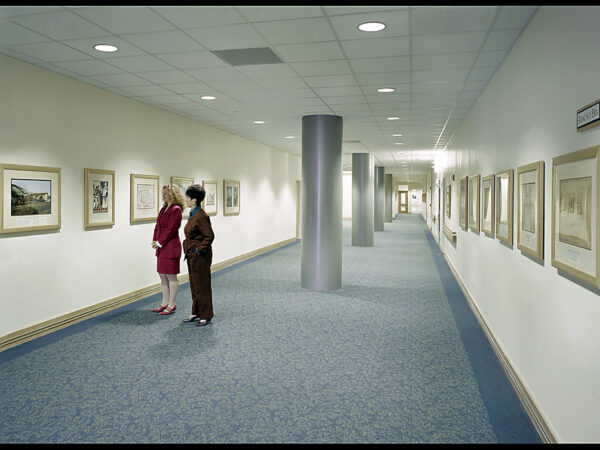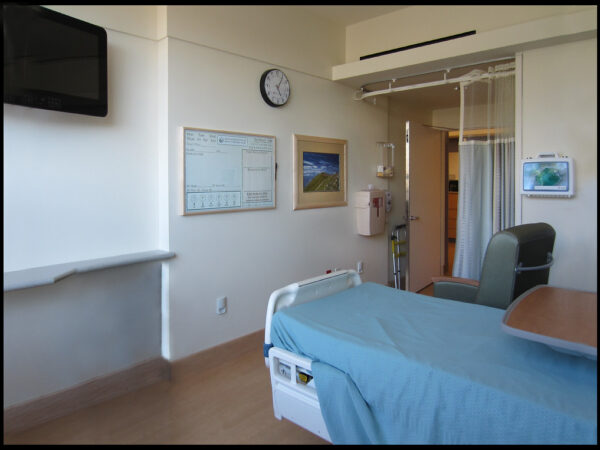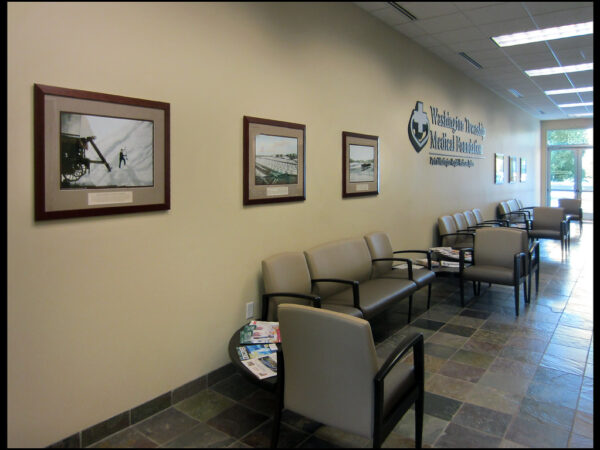 Gary Rogers Boathouse
UC California Rowing Crew, "Cal Crew"
Designed and produced exhibits for the Rowing Center depicting the history and story of the famous UC California Rowing Crew.
Content was scanned to create high-resolution 'legacy' files and digitally mastered for select pieces used in feature exhibits. Caption information was refined to accompany presentations, with digital printing, bronze and cast signage, custom framing, and installation.
The Gary T Rogers Foundation cvontinues to contribute to the community of Oakland and beyond focused on education
"Since 2003, the Rogers Family Foundation has been committed to improving educational opportunity and achievement for all Oakland students. We believe all students can and should be ready for kindergarten, can learn to read, can rise to the challenge of keeping pace academically year over year, and can graduate high school prepared for college or career. Their potential and capacity for excellence deserve more investment."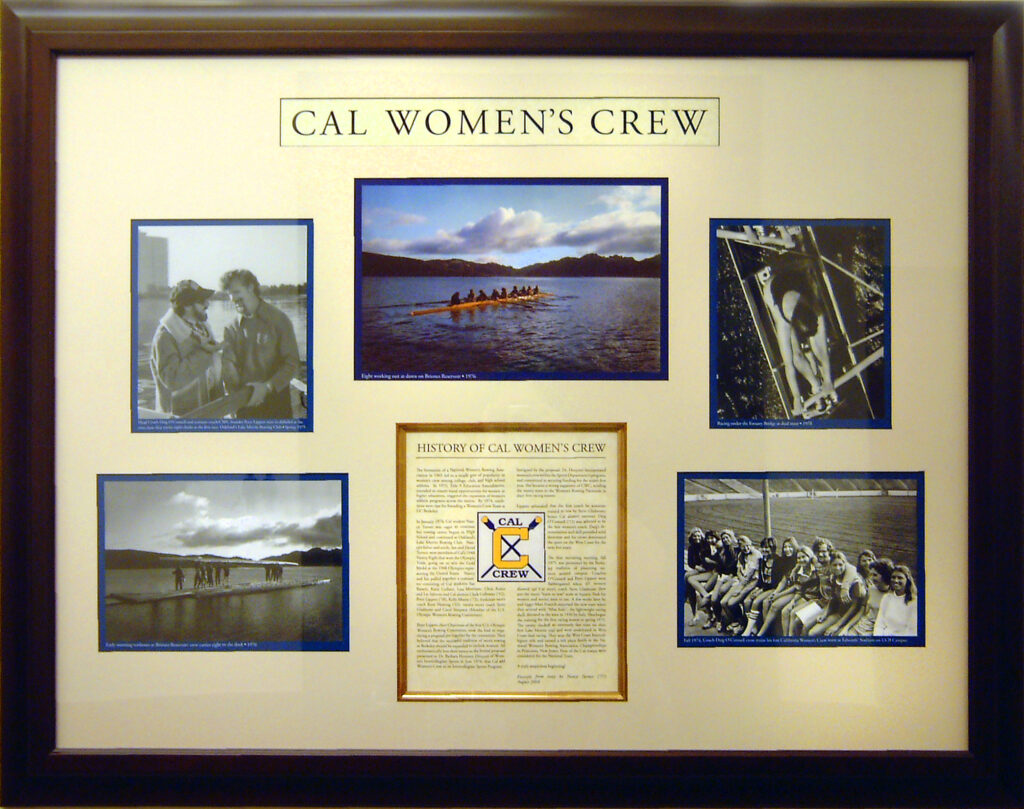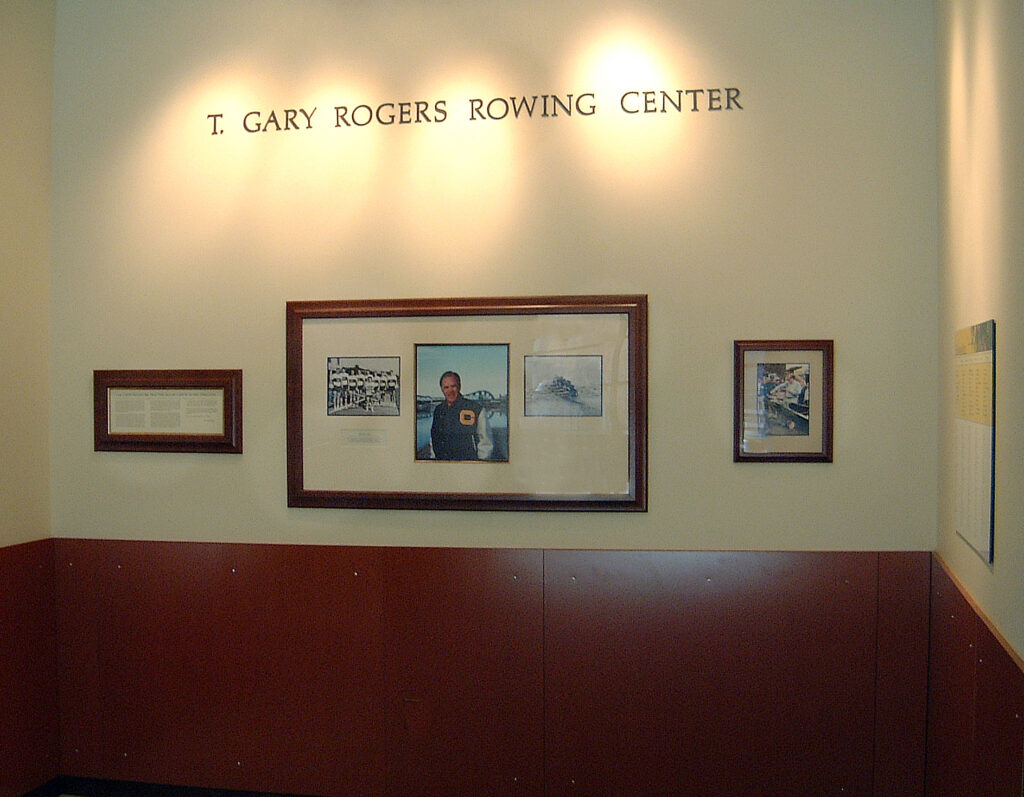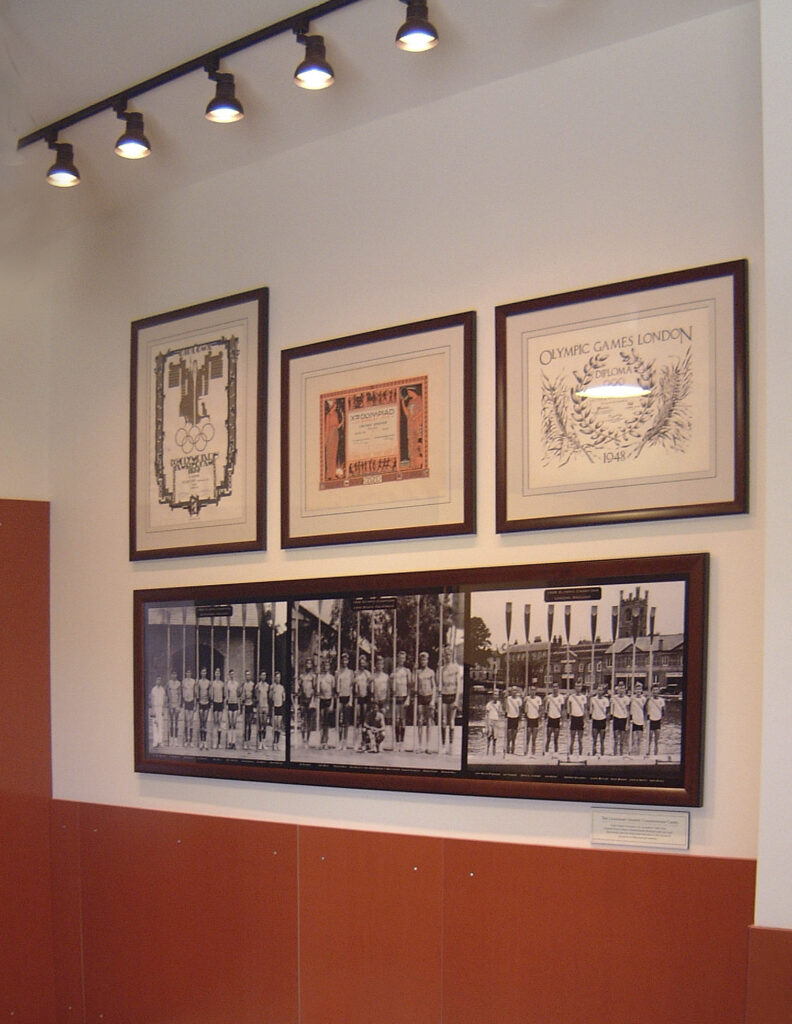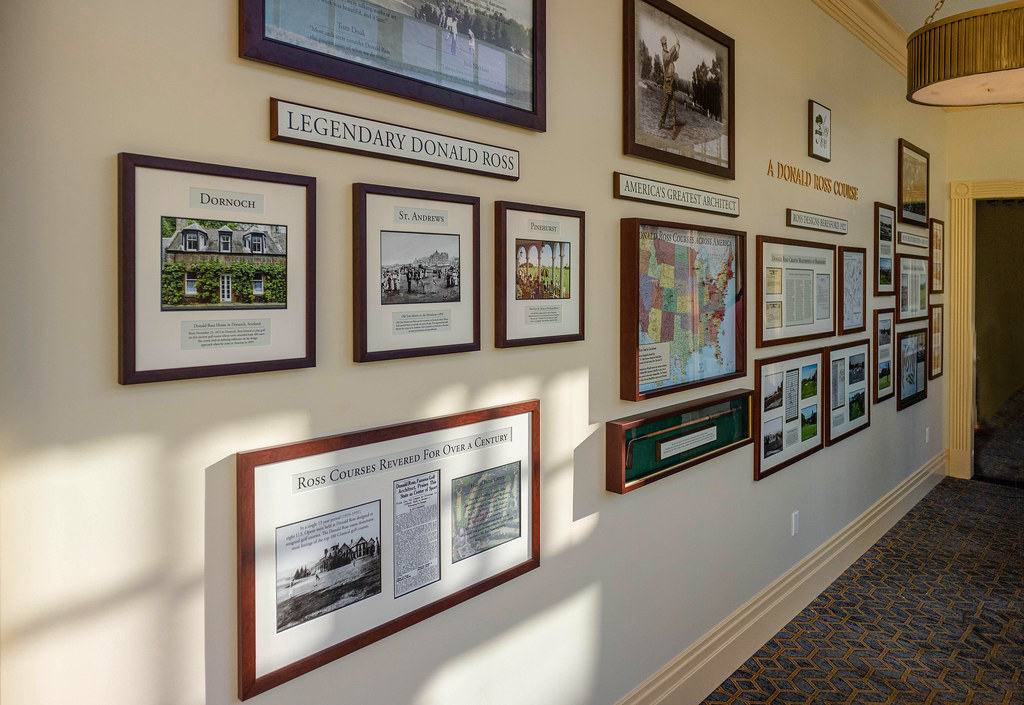 The rich history of the Peninsula Club's development, architecture, and notable golfers are displayed on prominent walls of throughout the Club. Featured programs designed and produced by Bennett Hall/Eco-Framing include the history of Donald Ross, George Archer and Helen Lengfeld. Eco Framing was responsible for the precision framing and installation.
See also: Services for Hospitality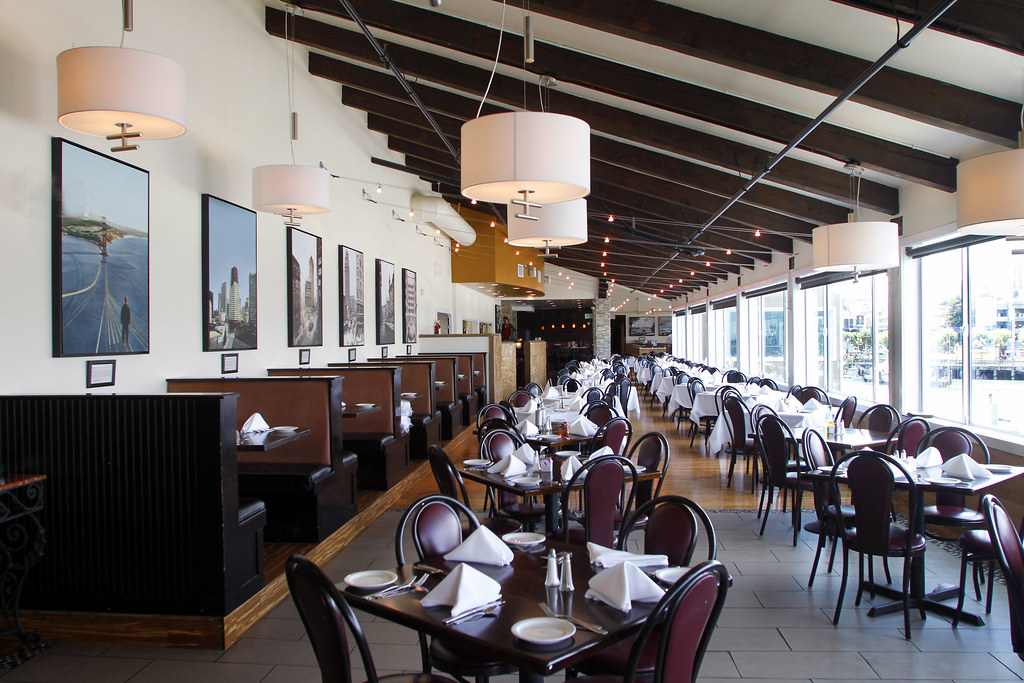 Pier 39, San Francisco
This historic waterfront restaurant filled its walls with hand-tinted historical photos of San Francisco, designed and created by Bennett Hall /Business Image Group.
Eco Framing handled framing and installation
See also: Services for Hospitality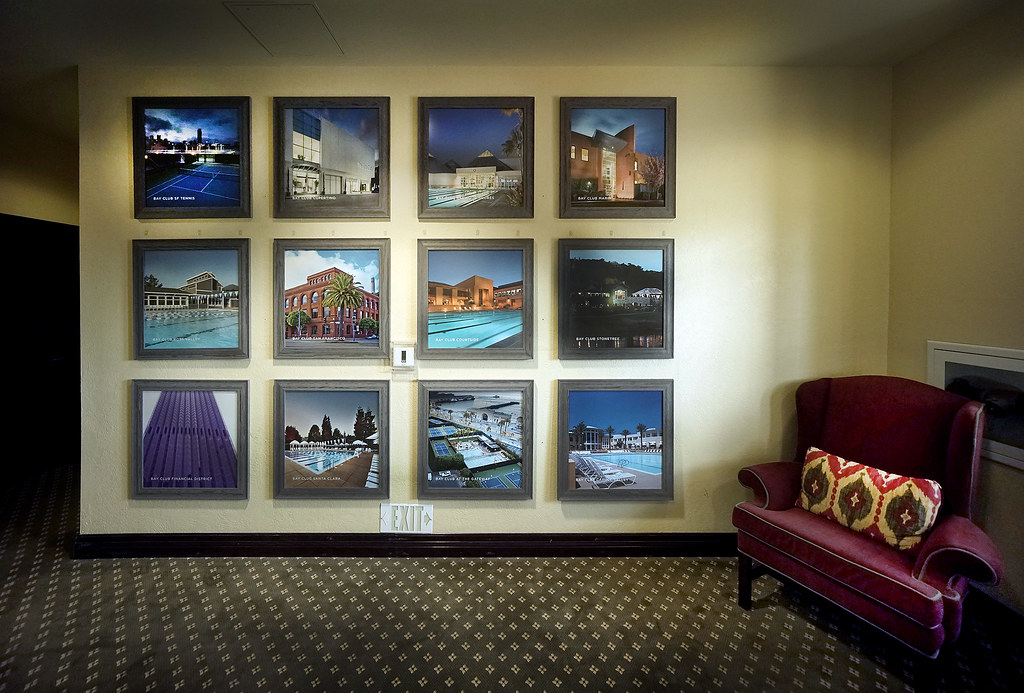 Throughout the Club's Bay Area facilities, Eco Framing has been responsible for framing and installations dating back to 1984.
these programs included developing FlexFrame to enable instant-changeout of Marketing and personnel displays critical to communication.
Portfolio of FlexFrame Solutions
See also: Services for Enterprise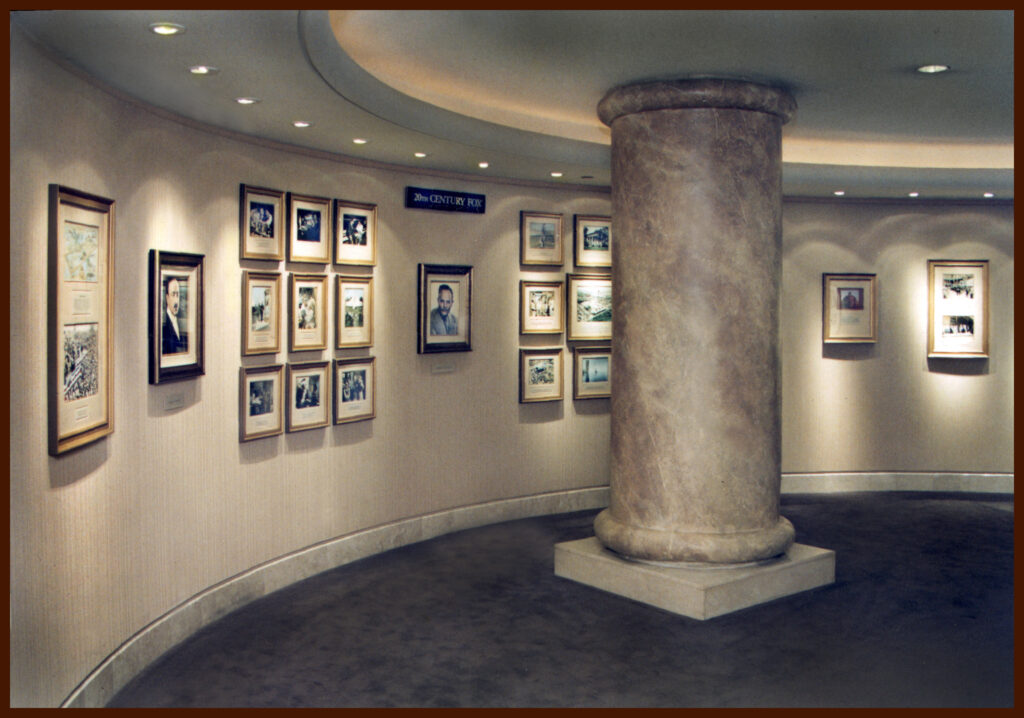 Created exhibits celebrating Hotel's first 30 years with exhibits including site history of 1926 construction of 20th Century Fox Talking Studios, through the present.
The exhibits showcase the glamour of Fox films and its stars, the development of Century City and the remarkable history of the Hotel itself.
Compiled images from six Presidential libraries, the White House, NASA, 20th Century Fox, the Century City Chamber of Commerce and independent photographers.
See also: Services for Hospitality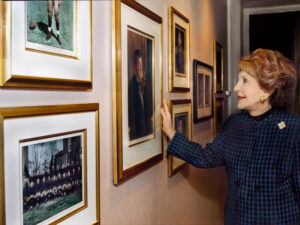 Ronald Reagan Suite
St Regis Tower, Century Plaza
The project featured vintage photographs showcasing the "Reagan Legacy" and relationship with the Century Plaza , digitally reproduced in museum quality exhibits in gold leaf framing. designed and created by Bennett Hall /Business Image Group.
Eco Framing handled framing and installation
See also: Services for Hospitality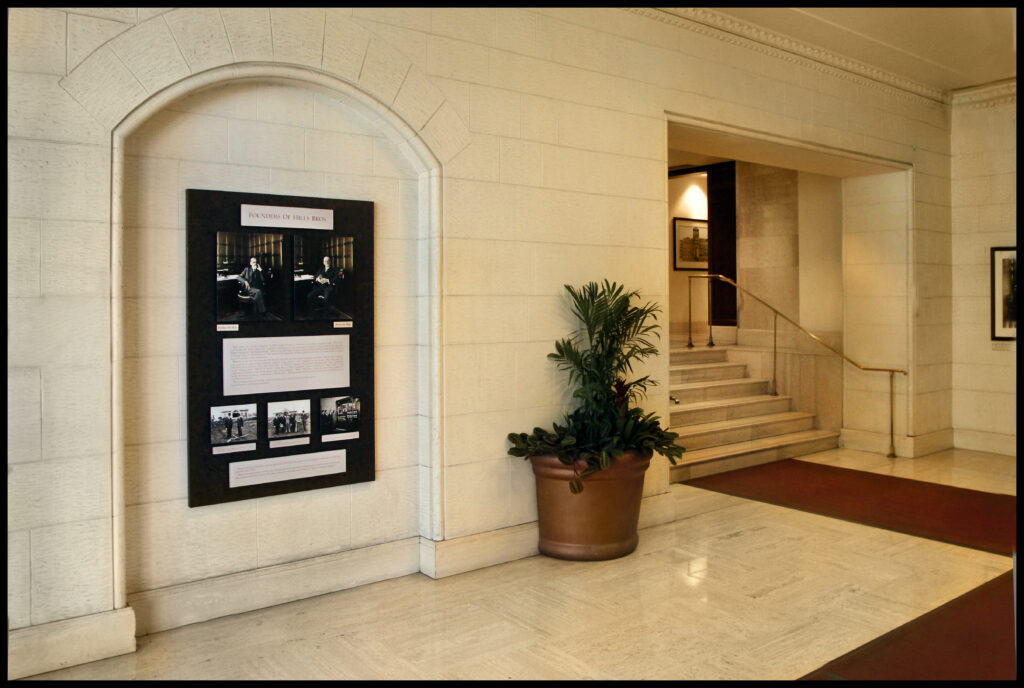 Nestle & Hills Bros Coffee
Organized, reproduced, restored and framed photography and graphics specific to the companies owned by Nestle Beverage Company. The total area of office space covered by the exhibits was ~ 200,000 sq. ft. in the Harrison Street, San Francisco headquarters.
It included hundreds of framed prints, photographs, and FlexFrame content display systems.
See also: Services for Enterprise